If you've been living with chronic pain, you know that it affects more than just the directly-compromised part of your body where it began. Chronic pain in one area can quickly lead to multiple issues all over your body, even beginning to impact your mental health, and your relationships with other people. Unfortunately, many patients cannot seem to get their pain diagnosed, and may have even been told that their pain is all in their minds.
At LT360, our medical practice provides treatment that addresses your troubles at the root, including physical medicine and chiropractic treatment for chronic pain, back pain, headaches and more. By combining our holistic and functional approach to overall health and vitality, our physical therapists and chiropractors are able to facilitate ideal healing and restoration of normal tissue with normal function. 
The compassionate, holistically-minded physicians at LT360 serve thousands of clients in 29 states, as well as nine foreign countries. Using advanced diagnostic testing, we'll provide the total treatment you need to make a true transformation in Mind, Body and Spirit. If you're ready to get the therapy you need to address your chronic pain directly at the source, schedule your first consultation with the team at LT360 today.
APPOINTMENTS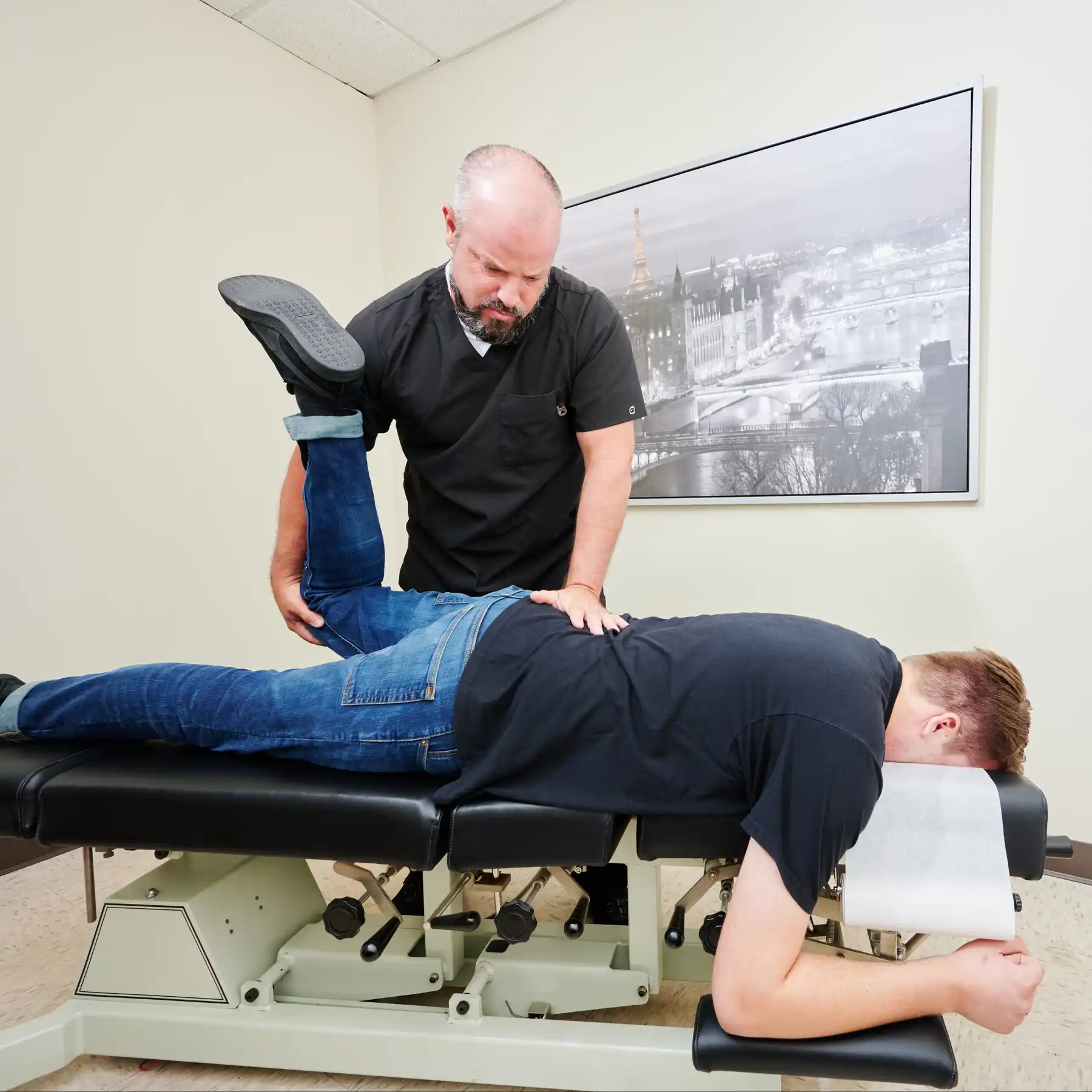 "Physical medicine" refers to a branch of medicine focused on rehabilitating a patient's physical functionality, ensuring that the muscles and tissues of their body are working as they should following an injury, procedure or prolonged condition. At LT360, our physical medicine services include a physical therapy program designed to help you reach the root cause of your pain and find true relief.
Some of the most common reasons our patients opt for physical therapy are:
Rehabilitating from an injury, sports or otherwise
Suffering from long-term chronic pain
Attempting and failing to mask symptoms rather than treating the condition at the source
The physical therapists will work closely in conjunction with the other elements of your custom total wellness plan to offer you real answers to your questions and real solutions to your pain. As with everything we do at LT360, we combine holistic and functional methodology to heal, restore, and ultimately optimize your tissues so that your body can perform at its peak potential. 
We have individual treatment plans as well group classes that can help with any rehabilitation or recovery plan. If you're ready to get started on your transformation, don't wait. Take the first step and schedule an appointment with us!
Another element of a total physical medicine experience, chiropractic therapy is often a fast and easy solution to many pain problems. Better yet, chiropractic care doesn't require surgery like other solutions to pain, nor does it require you to constantly take pain medications in order to find relief.

Holistic chiropractic care represents one of the best alternatives for people facing chronic pain, musculoskeletal problems, or nervous system-related issues. The effectiveness of holistic chiropractic care has been proven in the inspiring results we have achieved with so many of our patients. By combining the LT360 health plan and using a holistic chiropractic approach, we help remove toxins and restore proper structural alignment. This ultimately leads to a reduction in pain, physical symptoms, and allows our patients to experience abundant energy and greater mental clarity.
Chiropractic care is an excellent non-invasive option to avoid painful, costly surgery for chronic back pain, neck pain, and more. To learn more about our chiropractic approach, schedule a consultation and begin your first conversation with an LT360 physical medicine specialist today!